Dear Friends,
Mother's Day is less than a month away! The annual holiday is a special day that we celebrate honoring our mothers. The day is a reminder to stop and appreciate all the things our mothers have done for us and taught us. I was 10th out of 11 kids in my large family. While, I had the advantage of learning from my older siblings, my mother instilled many life lessons that are engrained in my life today.
Everyday at 5:30 a.m., my mom would yell up the stairs for us kids to wake up and do chores. That consistency of waking up early and getting to work is still with me today. I start my days off early everyday and rarely have to set my alarm clock.
Other lessons that I learned from my mom:
1. Consistency: Do everyday chores and take great care of what you have.
2. Set goals and never give up.
3. If there is a will there's a way-Dream Big!
4. Save your money.
5. "Please" and "Thank You" go a long way.
6. Sharing: Being a family of 11 kids and being the 10th born, hand-me-downs were common. In the first 6 years, us boys shared a room together.
7. Have some fun!-My siblings and I spent time together fishing, snowmobiling, riding horses, ice skating … of course not until after the chores were done.
A recent photo taken with some of my siblings and their spouses, and our mom, Dolores. We spent the evening catching up and sharing childhood memories.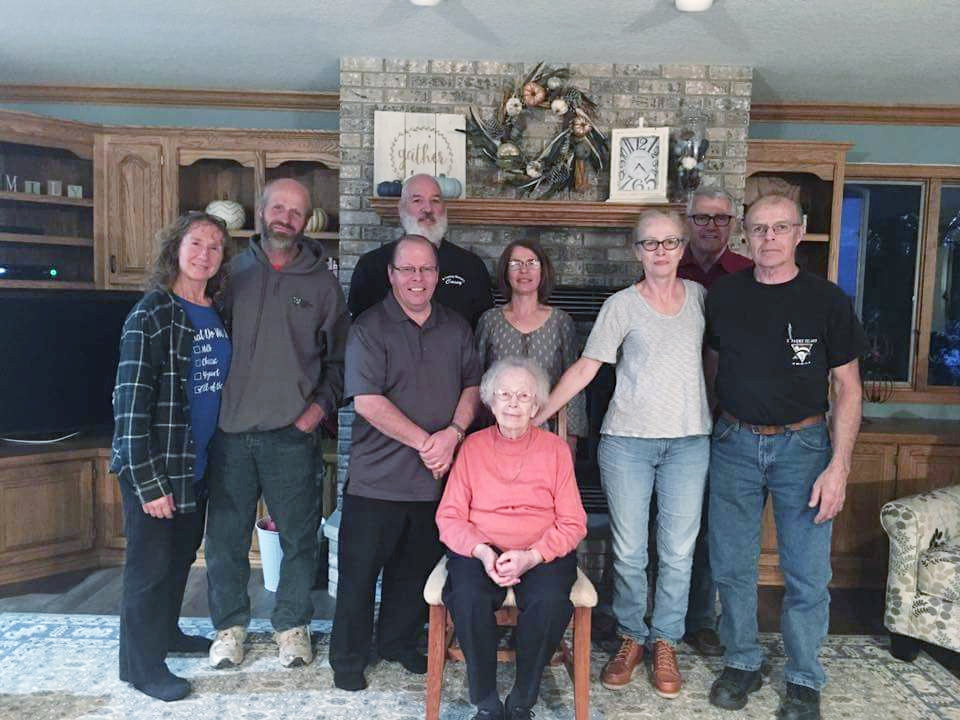 Who is the next person you know we can help buy or sell? We look forward to serving you, your family, and friends.
Your realtor & friend,
David W. Broll